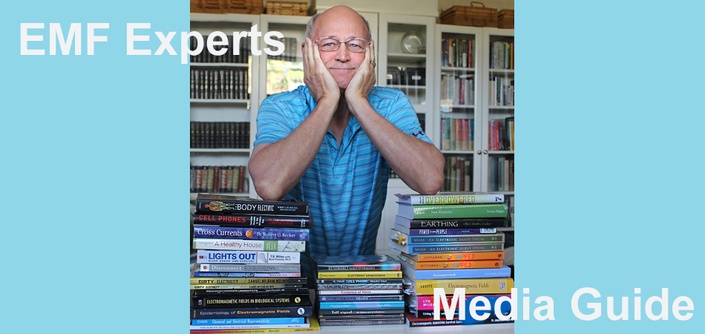 EMF Experts Top 10 Picks Media Guide (with 2 bonus picks)
Don't know where to begin to understand EMF or how to keep safe from it? Here is the insider fast track to the best, trusted EMF resources.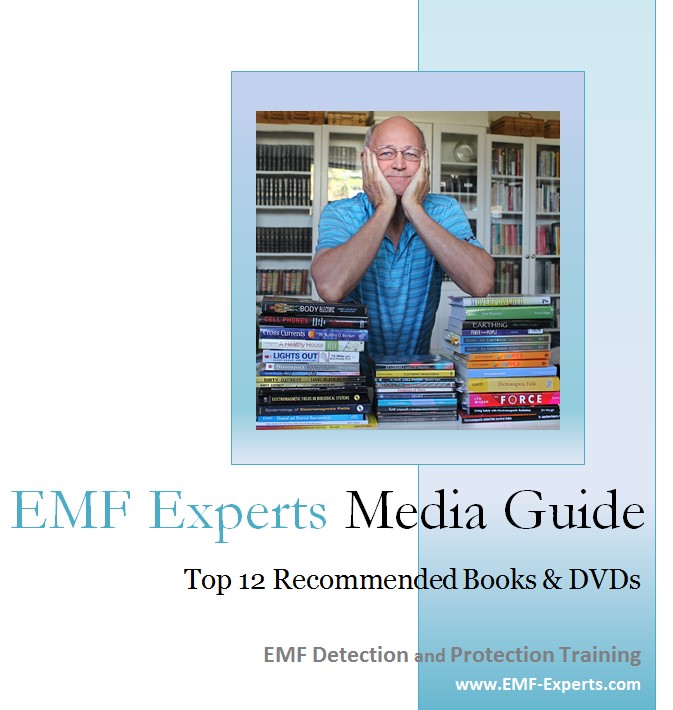 (This course is regular price $24.99 on featured special for $14.00 for a limited time.)

Ever thought that if you just had the right book or you could just have a conversation with a trustworthy EMF-smart person you could pick up what you needed to know to be safer from EMF exposure? Ever thought that you don't need the full meal training deal, you just need some help to know what you need to know and you'd take it from there?
This training delivers the skinny on the books that give you the best DIY for detecting and assessing the EMF in your environment, and the solutions to protect from it. Here you find the quick start checklists, the step by step guidance of experts, and the hands-on info on the what, where, and how of creating your EMF safer living space right away.
This EMF Experts Top Pick Media Guide consists of one 47 minute video in conversation with Electrical Engineer, Chris Young, and Health Journalist, Patricia Young, explaining why these books are so key, along with a 42 page download reference guide detailing guidelines for selecting EMF books and DVD documentaries that target your specific area of interest.
This video and guide is designed to help you to knowledgeably and easily pick and choose from among the best books, written by respected experts who best address the questions in the back of your mind. Questions such as:
Starting to think there is something wrong. But what?
Been hearing more and more about EMF, time to look into it?
Heavy user of technology? Need a quick way to evaluate your risk?
Wondering what you need to know about protecting your brain, eyes, etc.
Got small children and realizing you need to make your home safer without delay?
Mad about the rampant electrosmog and want to know what you can do to make a change?
Instincts are telling you that EMF is something to be very concerned about? But don't know why?
Working in an environment inundated with wireless pollution and paralyzed not knowing what to do?
Live near a powerline and feeling more suspicious every day about its invisible insideous impact on your health?
Nervous that you are becoming electrosensitive and needing to know what to do about it fast to keep it from becoming worse?
These books have been chosen as top picks because they offer hundreds/thousands of key solutions to the everyday challenges of living with the rising levels of EMF exposure in today's world.
Each of our top 10 books and DVDs recommended costs less than $20, and is considered an award winner or expert in its field, so it's like having the top expert in the world on that topic consult with you for pennies. And for the least expense possible, likely just one book (that is the right book) will get you started solving your specific challenge, pronto. And together these top pick books empower you with everything you need to be safer – biologically, mentally, environmentally, legally, medically, remedially and more.
It's been said that this little course is all you need to feel confident and informed on all things EMF, and your ability to detect and protect from its risks.
Your Instructor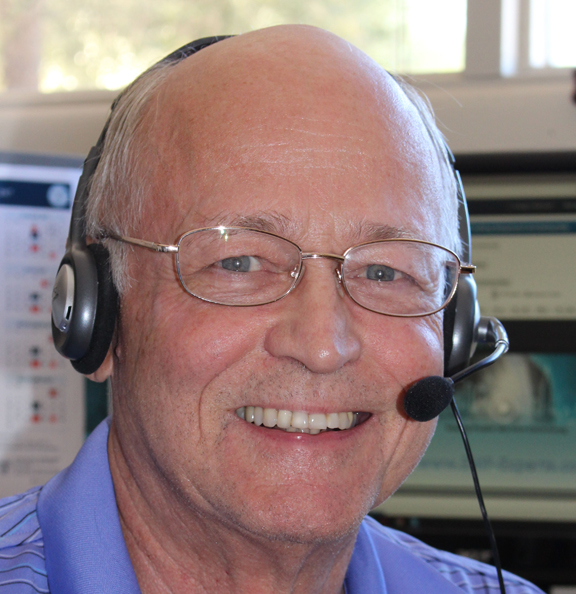 Senior Professional Electrical Engineer
Founder: EMF-Experts.com

I am the Founder of EMF EXPERTS and I personally stand behind each training course that we do here at EMF Experts, where we are dedicated to the highest professional standards in observance of our mission statement and guiding principles. I'm a Professional Electrical Engineer in the USA; at various times in my career I have held professional engineering licenses in nearly every state in the nation and I've also headed up organizations in over 20 countries.

Course Curriculum
Top Picks Media Guide
Available in days
days after you enroll
Frequently Asked Questions
When does the course start and finish?
The course starts now and ends when you request your Award of Completion (your diploma-looking certificate will be delivered to you online automatically upon request at the end of a course) It is a completely self-paced online course - you decide when you start and when you finish, and you have 4 months to complete reading the course content, viewing the videos and downloading the resource material.
How long do I have access to the course?
After enrolling, you have unlimited access to this course across any and all devices you own for four months. You can enroll in one course at a time, or enroll in several at the same time. If you need longer than the allotted course time to complete the trianing, just bounce us an email with your extension request.
What is You Customer Satisfaction Policy?
We have designed this classroom to enable you to "try before you buy", and that is why we have made several FREE courses available for you to try out our learning platform, to get to know us and experience the quality of our training content. No refunds are offered for paid-for courses once they have been started, however we will work with you to make sure you have an excellent learning experience, and if you need an extension to complete the training due to unforeseen delay, we are happy to accommodate you to provide whatever learning time you need.