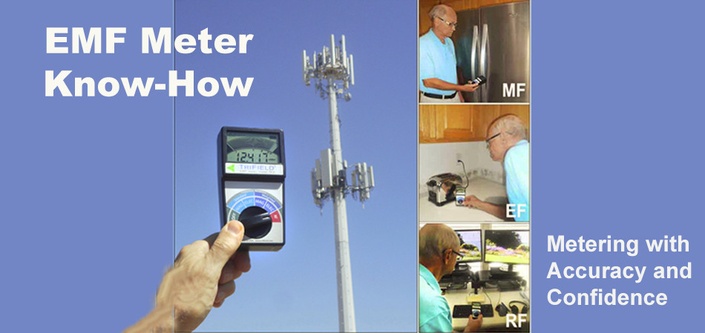 EMF Meter Know-How with TF2 Training Video Library
Pre-Lauch SALE $325 (Reg $650) - Measure any environment with confidence and determine your EMF exposure correctly.using a Trifield Meter.
Enroll Now to Preserve your Discounted Price
EMF Meter Know How: Measuring EMF Correctly in any Environment with Confidence.
This course will enable you to correctly and confidently measure EMF levels in any environment and determine your EMF exposure correctly. User friendly training includes lots of how-to videos, download support material and worksheets, and it features the popular TF2 Meter (although any similar meter will be suitable) for this hands-on. step-by-step, self-guided training.
Enrollment will be open at the end of February 2020.
Register now to reserve your (no-obligation) Pre-launch 50% discount:
Simply send us an email: to request notification when enrollment is open.
NOTE: Sending us a discount-request email reserves your price of $325. USD, which can be paid securely online in 3 monthly auto-installments at the time of enrollment. Your pre-launch reservation does not obligate you in any way.The regular price of this course will be $650., and, like all paid self-guided courses, this course offers optional Quizs, which provide students wiht the option of earning an Award of Completion document to officially confirm your completion of this stand-alone training course.
Completing this course will also qualify for academic credit towards EMF Consultant Certification training should you decide to continue on (anytime within a year of your completion of this course)..
Getting the Most from Your TF2 Trifield Meter- the Most Popular EMF Consumer Meter Today
The TF2 Trifield Meter by AlphaLabs is hailed by customer reviews as the best EMF meter for the money (at around $170 USD), as EMF safety conscious consumers snap up this user-friendly tool that will help them evaluate the growing EMF exposure in their environment. And to add to its popularity, its new beefed-up ability to measure radio/microwaves is now calibrated to enable consumers to evaluate the levels of the lowest 5G wireless frequencies that are the ones first-most commonly in use when 5G technology rolls out in an area.
Although learning how to properly use an EMF meter to measure the growing levels of EMF exposure can be intimidating, even beginner EMF evaluations can be done confidently with a little practical training to guide you through taking accurate EMF measurements step by step, interpreting the meter readings correctly with an understanding EMF behavior, and applying the information properly following the EMF biological safety guidelines.
If the TF2 is the BEST EMF METER then this popular EMF Meter Know How self-guided training course is the BEST EMF METER TRAINING to enable you to get the most from your meter, and to evaluate your exposure situation with confidence and accuracy.
This self-guided training course is ready when you are, and it has been created to teach correct EMF meter use at whatever level you are starting from, and with whatever type of tri-field EMF meter (or combination of beginner EMF meters) you are currently using.
By tri-field, we mean the three types of electromagnetic fields (EMF). So, although this training course uses the TF2 Trifield Meter (simply because of its popularity) to illustrate correct meter use, any meter or collection of meters is suited to this training if they measure the three EMF fields: electric fields (EF), magnetic fields (MF), and radio/microwave (or wireless technology) fields (RF), which are created by the appliances and devices in our everyday lives.
This enjoyable, user-friendly video training can be taken at your own pace, and includes a see-and-do video library to walk you through everyday EMF exposure situations (numerous private tutorials via stop-go streaming videos), as well as hundreds of illustrative photographs, and lots of download support material and worksheets.
Taught (by live recording) in everyday English, the Meter Know How course is designed to enable real people to measure their home or office and uncover EMF safety issues, even the more complicated Electromagnetic issues are "interpreted" step by step from Engineer-Speak to everyday English by Chris Young, Professional Electrical Engineer, to be reliable and accurate, yet less intimidating and more actionable, and this includes all of the helpful videos, images, and training illustrations.
Ready to Meter with Confidence & Accuracy Starting Now?
Here is the Table of Contents to give you an overview of just how complete and comprehensive this training is and the wide range of practical meter know-how skills you will acquire. How long it takes to complete this self-guided training course is up to you, since it is entirely self-paced and delivered in stop/go video format. .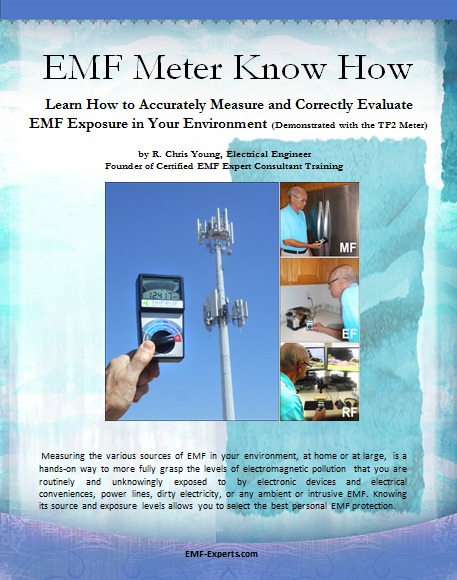 EMF Meter Know-How Course with Meter Training Video Library


Part 1: Visualizing EMF in Order to Use Any EMF Meter Correctly
1.1 The Importance of Visualizing EMF for Accurate Measuring
1.2 Life in an Invisible Sea of Human-made EMF
1.3 Seeing Our EMF Exposure Levels Helps Us be Better Meter Users
1.4 Seeing Our EMF Exposure Levels using Cell Signal Coverage Maps
1.5 Visualizing EMF from an Artist's Viewpoint
1.6 Visualizing EMF from a Filmmaker's Perspective
1.7 How Typical Attempts to Depict EMF Fail Us as Meter Users
1.8 NASA's Video Illustration of EMF in our Environment
1.9 A Visual Tour Through the Electromagnetic Spectrum
1.10 Visualizing the Conventional Information in the EMF Spectrum
1.11 The Electromagnetic Spectrum Comes Alive Visually
1.12 Visualizing the EMF Spectrum Simplifies its Complexity
1.13 Understanding the EMF Spectrum the Way an EMF Meter Does
1.14 What if Meters Could Provide EMF Visuals
1.15 How Wave Concepts Can Help Us Visualize
1.16 The Inherent Problem with Visualizing EMF as Waves of Water
1.17 The Limitations of Visualizing EMF as Lightwaves
1.18 The Handicap Inherent in Visualizing EMF as Sine Waves
1.19 Visualizing EMF as the Interactive Fields of Electromagnetism it is
1.20 Visualizing EMF as Literally as Possible with the Mind's Eye
1.21 Measuring EMF Correctly by Visualizing its 5 Defining Characteristics
1.22 Visualizing EMF's Frequency as a Starting Point only
1.23 Visualizing the Wavelengths of Electromagnetic Fields
1.24 Visualizing EMF's Misunderstood Near Field
1.25 Visualizing the far Reaching Impact of EMF's Far Field
1.26 Visualizing the Elusive Nature of EMF's Field Strength
1.27 Visualizing EMF Behavior Informs Proper Meter Use
1.28 Summary: Visualizing EMF for Accurate Meter Reading and Correct EMF Exposure Evaluation
Part 2: Understanding Your TF2 Meter Manual Like a Pro

2.1 Introduction to the TF2 Meter
2.2 Features of the TF2 Meter
2.3 TF2 EMF Meter Know How eBook
2.4 Getting the Most from the TF2
2.5 Digital Vs Analog
2.6 Comparing Digital to Analog
2.7 Radio/Microwave Capability
2.8 Calibration Accuracy
2.9 Understanding your TF2 Design
2.10 Understanding your TF2 Audio and Battery Features
2.11 What to know about the Battery
2.12 Reading the Meter Display
2.13 Understanding the Display
2.14 The TF2 Display in Action
2.15 Standard Vs Weighted Scales
2.16 Understanding the Frequency Response
2.17 Magnetic Field Frequency Response
2.18 Electric Field Frequency Response
2.19 RF/Microwave Field Frequency Response
2.20 Field Strength Limits
2.21 Manufacturer Disclaimer
2.22 Summary 2.23 Assignment
2.24 Watch Manufacturer's User Demo Video (5 min) Video
2.25 Watch this same video with voice over Engineer insights
2.26 Quiz
Part 3: The Step by Step Guide to Confident Meter Use

3.1 Introduction to Measuring EMF using the TF2 Meter
3.1.1 Getting Acquainted with Your TF2 EMF Meter
3.1.2 The Importance of a Realistic Understanding of Your TF2 EMF Meter
3.1.3 The Importance of Using your TF2 EMF Meter Correctly
3.1.4 Getting Started Measuring with your TF2 EMF Meter
3.1.5 Recording Your TF2 Measurements
3.1.6 Planning: Measure and Recording each of the 3 Fields (MF, EF & RF)
Generated by each EMF Source, in every room
3.1.7 Demo: Measuring the 3 Fields (MF, EF & RF), Generated by a Fridge
3.1.8 What to Measure with your TF2 Meter:
3.1.9 Measure Electric Field Strengths
3.1.10 Measure Radio/Microwave Field Strengths
3.1.11 Measure Dirty Electricity
3.1.12 Many Sources of EMF + Many Types of EMF = Total Exposure
3.1.13 EMF Meter Know How eBook Download (47 pgs)

Section 1 Magnetic Fields
3.2.1 Why Measure the Magnetic Fields?
3.2.2 Measure Using Your Standard (Flat) Setting & Weighted Setting
3.2.3 Where to Find High Magnetic Fields?
3.2.4 How to Measure Magnetic Fields
3.2.5 Where to Measure Magnetic Fields
3.2.6 What Level of MF Exposure is Considered Biologically Safe?
3.2.7 How to Reduce Magnetic Fields
3.2.8 What if Your MF is Still Very High?
3.2.9 Who and When to Ask for Help
3.2.10 How to Locate EMF Professional Assistance
3.2.11 Summary

Section 2 Electric Fields
3.3.1 Why Measure Electric Fields?
3.3.2 Measure EF using Standard (Flat) or Weighted Settings3
.3.3 Where to Find High Electric Fields?
3.3.4 Where to Measure Electric Fields
3.3.5 How to Measure Electric Fields
3.3.6 How to Investigate Electric Fields
3.3.7 What Level of EF Exposure is Considered Biologically Safe?
3.3.8 How to Reduce Electric Fields
3.3.9 Who and Where to Get Help for Overly High Electric Fields ?
3.3.10 Summary

Section 3 Radio/Microwave (Wireless) Fields
3.4.1 Why Measure Radio/Microwave (RF) Fields?
3.4.2 What to Measure Using Your RF Setting
3.4.3 Where to Find High Radio/Microwaves
3.4.4 How To Measure Radio/Microwave Radiation
3.4.5 Measuring Radio/Microwave Radiation
3.4.6 What Level of RF Exposure is Considered Biologically Safe?
3.4.7 How to Reduce RF Exposure Levels
3.4.8 What If Your RF is Still Too High?
3.4.9 Who and When to Ask for Help for Overly High RF
3.4.10 How to Locate Professional Assistance
3.4.11 Summary
Part 4: TF2 Meter Training Video Library

4.1 Precautionary Guidelines and EMF Meter Worksheet (4 pg pdf)
4.2 User Overview TF2 Videos:
4.3 Bathroom
4.3.1 Night Light
4.3.2 Exhaust Fan
4.4 Kitchen
4.4.1 Electric Skillet
4.4.2 Magnetic Field Anomaly
4.4.3 Microwave Oven
4.4.4 DECT (Mobile) Phone
4.5 Living Room
4.5.1 Wall Switches
4.5.2 Dimmer Switches
4.5.3 Summing Magnetic Fields
4.6 Smart Meter: Checking for Smart Meters
4.8 Hotel Room: Find a Safer Room
Part 5: Getting the Most from Your TF2: Professional Metering Insights

Section 1 - Practical EMF Metering Situations Using the TF2
5.1.1 An EMF Meter's Three Best Uses
5.1.2 Confirming Zero-EMF Field Perimeter
5.1.3 Determining the Biological-Safety Distance
5.1.4 Where No Practical Zero-EMF Field Perimeter Exists
5.1.5 Identifying Hidden Sources of EMF
5.1.6 Determining High Magnetic Fields to Avoid
5.1.7 Evaluating "Before and After" Remediation
5.1.8 More Advanced Uses of an EMF Meter
5.1.9 High Magnetic Fields are BIG Clues to Bigger Exposure Issues
5.1.10 Detecting and Identifying Faulty Wiring
5.1.11 Detecting & Identifying Dirty Electricity
5.1.12 Detecting Magnetic Fields Caused by Dirty Electricity Filters
5.1.13 Detecting Magnetic Field Anomalies
5.1.14 Identifying Stray Current
5.1.15 Understanding Stray Current
5.1.16 For Those Situations When You Discover that You're Over Your Head
Section 2 - Interesting Things to Know About Your TF2
5.2.1 Little Known Tips for Better Meter Use and More Accurate Readings
5.2.2 AlphLab Offers a Technical Knowledge Base
5.2.3 Little Known TF2 User Tips
5.2.4 Little Known TF2 RF Measurement-Unit Tips
5.2.5 Little Known TF2 RF Function Tips
5.2.6 Insider Pro Tips for Better Meter Use and More Accurate Assessment
5.2.7 Little Known Tips for Better Use and More Accurate Readings
5.2.8 EMF Behavior Affects your Meter Readings
5.2.9 Expect Your TF2 Investigations to Reveal the Unexpected
5.2.10 Expect to Find Many types of Fields Generating from One Source
5.2.11 Avoid the One RF Mistake Every Untrained Meter User Makes
5.2.12 Different Meters Perform Differently
5.2.13 Investigating the TF2 Meter's Accuracy
5.2.14 TF2 Battery Impact on Readings Accuracy
5.2.15 Measuring All the EMF of Concern
5.2.16 Becoming a EMF Investigator Yourself or a Pro EMF Consultant
5.2.17 TF2 EMF Meter Know How eBook
5.2.18 Your Posture and Grounding Effect Your Readings

Section 3 - TF2 Antennas and Electronics
5.3.1 Getting the Best Performance from Your TF2 Meter
5.3.2 Understand your Meter's Antenna & Electronics to Improve your Skill
5.3.3 Little Known 'Inside' Tips for Better Antenna Use
5.3.4 Use the TF2 Antennas as they were Designed to be Used
5.3.5 Better Radio/Microwave Directional Antenna Use
5.3.6 Better Tri-Axis Antenna Use
5.3.7 Little Known Antenna Tips for Better Meter Reading
5.3.8 Avoiding the One RF Mistake Every Untrained Meter User Makes
5.3.9 Insights into Standard (Flat) & Weighted Mechanical Calibration
5.3.10 The Important Difference Between Standard & Weighted Modes
5.3.11 Clarifying the Misrepresentations of Standard & Weighted
5.3.12 Standard & Weighted: Navigating the Labyrinth of Confusion
5.3.13 Becoming a EMF Investigator Yourself or EMF Consultant

Section 4 - Your EMF Meter and You
5.4.1 How your very presence affects your EMF Meter Performance
5.4.2 Demo: Measure Incorrectly with the TF2 Just by Being There
5.4.3 Here is the Simple Setting we'll be Measuring a Front Foyer
5.4.4 The Meter User's State of Grounding Affects Meter Readings
5.4.5 Insulated Meter User
5.4.6 Semi-Insulated Meter User
5.4.7 Non-Insulated Meter User
5.4.8 Increasing Insulation of a Barefoot Meter User
5.4.9 Increasing Insulation of a Rubber Soled Meter User
5.4.10 A Meter User's Method of Holding the Meter Affects Meter Readings
5.4.11 An EMF Meter Extender
5.4.12 Extending the Meter for Improved Accuracy
5.4.13 Touching and Not Touching Makes a Difference
5.4.14 Interfering with the Antenna's Ability to Pick Up Signals & Read
5.4.15 Your Hand Position Affects Your Meter's Readings
5.4.16 Touching the Antennae Disqualifies the Reading
5.4.17 A Meter User's Position & Posture Affect the Meter's Reading
5.4.18 Meter User's Posture
5.4.19 The Meter Specifications Indicate Performance You Can Expect
5.4.20 Correct Meter Use is Essential to Obtaining Accurate Readings
Part 7: Meter Know How Course Support Materials: PDF Library

7.1 BioInitiative Report (11 pgs)
7.2 TF2 Manufacturers Owners Manual (10 pgs)
7.3 EMF Expert's TF2 Meter Know How eBook (47 pgs)
7.4 EMF Field Conversions for the TF2 (1 pg)
7.5 EMF-Guidelines and Metering Worksheet (4 pgs)
7.6 EMF Sources Checklist (3 pgs)
7.7 TF2 Questions and Answers
BONUS FEATURES: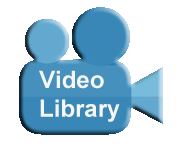 This course includes the TF2 Meter See-and-Do Video Tutorials Library (a separate course that is included (bundled) here for added value at at no extra charge!). Here you will find a collection of TF2 meter investigation videos demonstrating correct meter use with professional electrical engineer Chris Young using various commonly used EMF meters in various EMF exposure situations,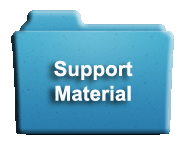 Numerous Training Support Documents, eBooks, Guidelines, Worksheets and other EMF Meter training resources are included for easy download, meter training exercises, and use as helpful future reference.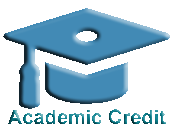 Successful completion of this course offers you Academic Credit towards EMF Expert Consultant Certification, should you decide to continue on with training in order to achieve professional credentials (anytime within a year of completing this course by earning the Award of Completion). In other words, already having accrued these academic credits means that you will not be required to repeat this training to attain your certification. Having said that, if you want to begin with your EMF Expert Consultant Certification training right from the start, you will find this course is one that is included in the certification tuition price.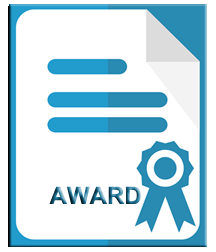 Your Award of Completion is achieved after successful completion of the (optional) course Quizzes. However, quizzes are designed primarily to help students assess their grasp of the training material and are not mandatory.

Your Instructor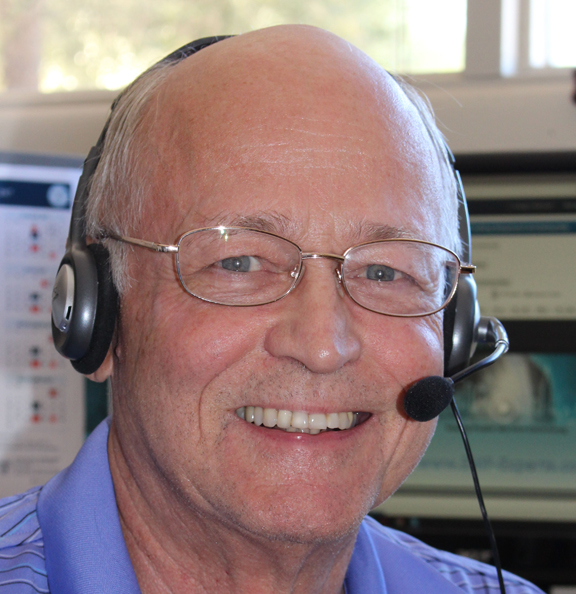 Senior Professional Electrical Engineer
Founder: EMF-Experts.com

Experienced EMF Detection and Protection know-how combined with our positive can-do approach will enable you to achieve EMF (electromagnetic field) safety that you can trust, in the full confidence of training with an experienced EMF professional.
I am the Founder of EMF EXPERTS and I personally stand behind each training course that we do here at EMF Experts, where we are dedicated to the highest professional standards in observance of our mission statement and guiding principles. I'm a Professional Electrical Engineer in the USA; at various times in my career I have held professional engineering licenses in nearly every state in the nation and I've also headed up organizations in over 20 countries.

Course Curriculum
Part I Visualizing EMF
Available in days
days after you enroll
Part II TF2 Manual
Available in days
days after you enroll
Part III Using the TF2
Available in days
days after you enroll
Courses Included with Purchase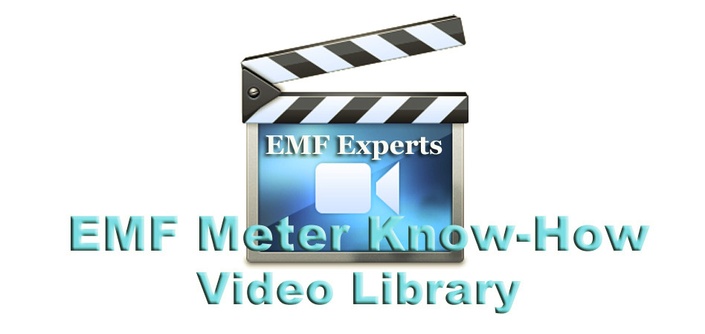 EMF Meter Know-How: Training Video Library
EMF Meter Training: Video Tutorials using the TF2 Trifield Meter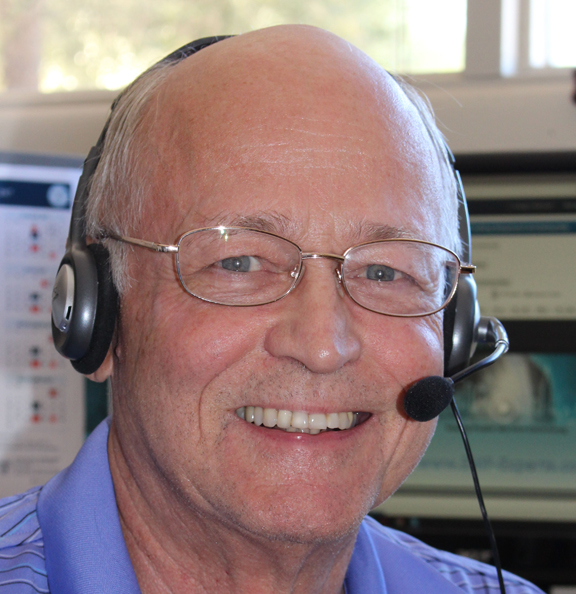 Original Price: $250
Frequently Asked Questions
When does the course start and finish?
The course starts when you enroll and ends when you achieve your Award of Completion (your diploma-looking certificate will be delivered to you online at your request after completing the optional quizzes).. It is a completely self-paced online course - you decide when you start and when you finish, and you have 6 months to complete reading the course content, viewing the videos and downloading the resource material.
How long do I have access to the course?
After enrolling, you have unlimited access to this course across any and all devices you own for six months. You can enroll in one course at a time, or enroll in several at the same time. If you need longer than the allotted course time to complete the training, simply bounce us an email with your extension request, no problem.
What is You Customer Satisfaction Policy?
We have designed this classroom to enable you to "try before you buy", and that is why we have made several FREE courses available for you to try out our learning platform, to get to know us and experience the quality of our training content. No refunds are offered for paid-for courses once they have been started, however we will work with you to make sure you have an excellent learning experience, and if you need an extension to complete the training due to unforeseen delay, we are happy to accommodate you to provide whatever learning time you need. Just let us know how we can help.
This course will enable you to accurately and confidently measure the EMF levels in any environment and determine your EMF exposure correctly. User friendly training includes lots of how-to videos and features the popular TF2 Meter (although any similar meter will be suitable) for this hands-on. step-by-step, self-guided training.