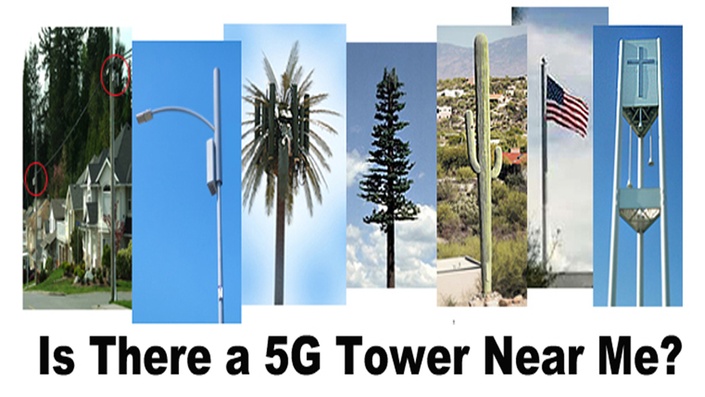 Locating the Radio/Microwave Radiation You are Exposed to
How to Locate 5G Antennas, Celltowers, and Wireless Transmission Structures Impacting You
5G is here. With 5G, however, comes a new paradigm of wireless communication that to operate requires more 5G celltower locations and 5G antennas in a denser array than ever previously seen, and with this increased coverage and faster data speed comes more biologically-untested radiation including the new 5G frequencies that mankind has never before been exposed to.
This 30 minute online public training (Regular $120 Value), by EMF Expert Founder, Electrical Engineer Chris Young, is designed to help you learn where the 5G tower and all other wireless transmission tower and antenna locations are, how to understand what important information they tell you, and what you need to know about them to evaluate your exposure levels and safety.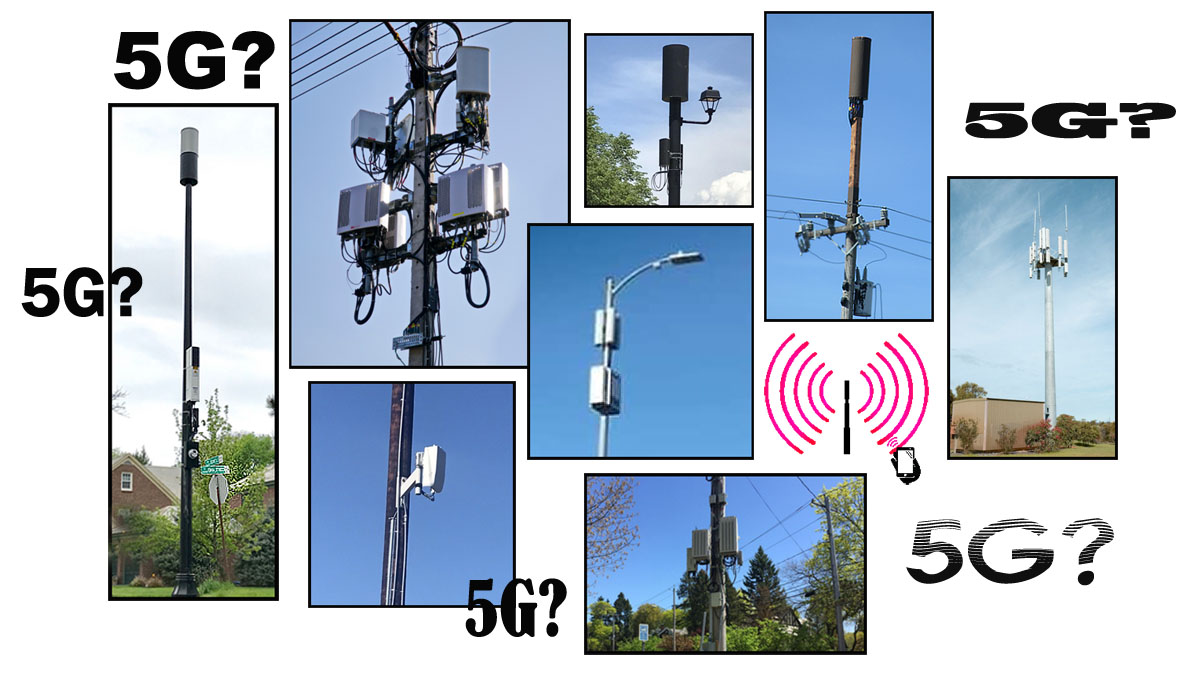 Cellphone companies have accelerated their braggadocio persuading consumers of their need for better, faster, more available 5G service as 5G-enabled cellphones begin to flood the market. And to service them sneaky 5G antennas far less identifiable than previous celltowers are popping up with record speed since they sidestep the 5G celltower location approval-process for communication towers.
Are there 5G Antennas Near Me?
Low bars or slow cellphone data is not a clue to where the 5G antennas are, their small cell technology makes them not easily identifiable in shapes like soup cans or shirt boxes or hats, and their stealthy overnight installation has them suddenly appearing before our unsure eyes on street lights and utility poles. And while this is happening every day we read that more and more 5G satellites are being deployed and we witness old familiar celltowers being fitted with bewildering must-be-5G appendages.
Despite the difficulty we really do need to know where the 5G antennas are, in order to distance ourselves from them as much as possible, for our own protection.
Furthermore knowing where the antennas are will tell us even more that can help us protect ourselves. Such as how many antennas there are at a single pole and what each antenna is exposing us to in terms of both power level and frequencies.
A typical consumer EMF meter cannot tell us this. It can tell us if there is an antenna in the vicinity and other helpful information, but only if we know how to use the meter correctly and interpret its results knowledgeably.
So, with or without a meter, it all begins with the simplest and least expensive EMF detection and protection strategy of all — knowing where the towers are and understanding the information about them that will enable us to evaluate our exposure .
This no-strings training also includes a a download summary sheet with guidelines to enable you locate any celltower you wish to identify or investigate in the future. As well as a 50% off Gift Coupon for future training with Chris Young (a $75 Value. Stand alone course only).

A Valuable Opportunity to Attend Training by Trusted Expert, Chris Young. PE
Chris Young, PE (Professional Engineer), Senior Member of the Institute of Electrical and Electronics Engineers (IEEE), Founder of EMF-Experts.com and EMF-Experts.News dedicated to EMF Detection and Protection Training and Consultant Certification, is a highly experienced EMF (electromagnetic field) professional, who, at various times in his career, has held professional electrical engineering licenses in nearly every state in the United States and headed up organizations serving the utilities, energy and power sectors, both at home and abroad.
Before retiring from corporate America, Chris headed up 30 offices worldwide for an organization whose motto was "making electricity safer for people", where he was credited with elevating the company status to one of "America's Top 10 Places to Work." Chris is dedicated to graduating Certified EMF Expert Consultants and service providers with the highest professional standards.
Your Instructor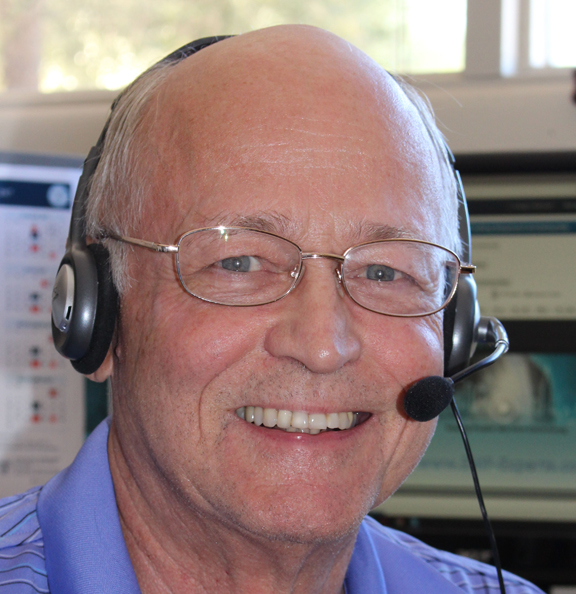 Senior Professional Electrical Engineer
Founder: EMF-Experts.com

I am the Founder of EMF EXPERTS and I personally stand behind each training course that we do here at EMF Experts, where we are dedicated to the highest professional standards in observance of our mission statement and guiding principles. I'm a Professional Electrical Engineer in the USA; at various times in my career I have held professional engineering licenses in nearly every state in the nation and I've also headed up organizations in over 20 countries.

Course Curriculum
Locating Cell Towers
Available in days
days after you enroll
Frequently Asked Questions
When does the course start and finish?
The course starts now and ends with your Award of Completion (your diploma-looking certificate will be delivered to you online automatically upon request at the end of a course) It is a completely self-paced online course - you decide when you start and when you finish, and you have 4 months to complete reading the course content, viewing any videos included and downloading any applicable resource material.
How long do I have access to the course?
After enrolling, you have unlimited access to this course across any and all devices you own for four months. You can enroll in one course at a time, or enroll in several at the same time. If you need longer than the allotted course time to complete the trianing, just bounce us an email with your extension request.
What is You Customer Satisfaction Policy?
We have designed this classroom to enable you to "try before you buy", and for this reason we designed several courses at a nominal fee and have also made several FREE courses available for you to try out our learning platform, to get to know us and experience the quality of our training content. No refunds are offered for paid-for courses once they have been started, however we will work with you to make sure you have an excellent learning experience, and if you need an extension to complete the training due to unforeseen delay, we are happy to accommodate you to provide whatever learning time you need.
Does this Course Count Towards EMF Expert Consultant Certification training qualifications?
Yes, all the inexpensive and free introductory courses that you see featured in the EMF Experts Classroom are part of the total hours of curriculum required to attain Certified EMF Expert Consultant credentials. These introductory courses are not only a good way to get acquainted with the learning platform, the training content, the teaching style, the instructor etc., but also serve prospective students as an excellent way to "get a jump" on acquiring the courses necessary to achieve the total number of courses to qualify for certification as a professional EMF consultant. Additionally, the variety of these courses illustrate the wide range of EMF specialties that a consultant graduate can focus their consulting services on, beyond basic EMF home inspections.